Citizens Tactical Unit ~ Firearms Training Academy




I S A Q C A
Concealed Carry Rocky Mountain Range, Colorado,

Concealed Carry, Self Defense, USA, Vacation, Firearm Training, Gun Training,
GUNS for SALE ~ Buy & Sell
Savageprevention
\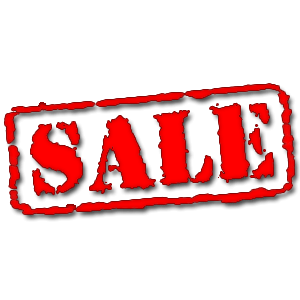 &
Ask About Our Price Matching!$!$
Stop in at our Geneseo

Training Facility & Range
to view our In House Inventory
Citizens Tactical Unit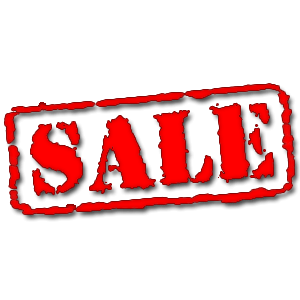 207 N. State Street
Geneseo, IL. 61254

Call 309.944.7774 for current Special Pricing!!!
If you would like us to assist in locating a particular firearm just click here and our Contact Us Page will open. At the bottom in the white Assistance Needed Box please send us a message including Manufacture, Model #, and any Special Features of the gun you want. We will check with our vast resources for the availability!
Custom Vehicle Console Safes for Trucks & SUV's!!!
***Important Manufacture NOTICE***
Caracal USA has determined a potential condition of the trigger unit in a very limited number
of Caracal F and C pistols that could possibly allow the pistol to fire when dropped onto a hard
surface with a round in the chamber. Although Caracal USA has not received any reports of injuries,
it is initiating this voluntary recall to protect the safety of its customers because of the remote
possibility of an unintentional discharge occurring.
The affected Caracal pistols have serial numbers that begin with B, C, F, L, or M.
If your pistol's serial number begins with one of these letters, please follow the
following steps.
Only the Caracal F and C pistols with the serial numbers identified above are affected by this
recall. If your pistol has a different serial number, it is not subject to the recall.
If you own a Caracal F or C pistol with a serial number identified as being affected by this recall,
please do not load or fire your Caracal F or C pistol and contact us immediately to arrange to have
the trigger unit replaced, completely free of charge, using the following steps:
Step 1 – Contact us at 205-655-7050 (Monday-Friday 8-5 Central Standard Time),
or at info@caracal-usa.com and provide the model and serial number of your pistol.
Step 2 – After contacting us, we will send you a prepaid overnight shipping box with instructions
so that you can return your pistol to us, free of charge.
Step 3 - Your firearm will be returned as quickly and efficiently as possible.
We apologize for any inconvenience that this may cause, and to thank you for your
patience and cooperation, we will send you a free magazine when we return your pistol to you.
For more information, you may visit
www.caracal-usa.com
or call Caracal USA at 205-655-7050.
GLOCK, Inc. U.S.A.
PR Contact:
Mike Robinson, GLOCK, Inc., 770.432.1202
FOR IMMEDIATE RELEASE
GLOCK ANNOUNCES VOLUNTARY REPLACEMENT OF RECOIL SPRING ASSEMBLIES IN GEN4 PISTOLS
Replacement Program Limited to Gen4 Model with GLOCK Covering All Shipping Expenses
SMYRNA, GA – September 6, 2011 – GLOCK Inc.announces that it is voluntarily exchanging the recoil
spring assembly (RSA) on its new Gen4 pistols shipped between August, 2009, to July 21, 2011, to
ensure each pistol's performance meets the company's demanding standards. With several variations
of the RSA in the market today, GLOCK's goal with this voluntary exchange is to standardize the RSA to
gain the best possible performance in each pistol.
GLOCK's product development team has modified various elements of the RSA. The new RSA
compensates for all design modifications made to the Gen4 and allows the pistols to function up to
GLOCK's rigid quality standards and reliability goals.
Consumers should note that Gen4 G26 and G27 models will not require a modified recoil spring.
"We are moving proactively and quickly to standardize this part of the pistol. This is a voluntary
exchange specifically for the new Gen4 models," said Gary Fletcher Vice President GLOCK Inc. "We have
developed a program for consumers to send in their existing recoil spring assemblies and receive new
ones at no cost."
The replacement of the Gen4 pistol RSA can be performed as part of the regular field-strip process;
consumers do not need to take the Gen4 pistol to an armorer. Consumer's are urged to call 1-877-745-
8523 to order their new recoil spring.
For more information on the details and shipping requirements on the replacement program, visit
www.TeamGLOCK.com.
NEW AND EXPANDED SAFETY RECALL NOTICE
TO: THOMPSON CENTER FIREARMS DISTRIBUTORS
RE: IMPORTANT SAFETY RECALL NOTICE – NOVEMBER 11, 2011 RECALL OF ALL THOMPSON CENTER VENTURE RIFLES MANUFACTURED PRIOR TO OCTOBER 28, 2011.
On November 11, 2011, Smith & Wesson expanded its recall of its Thompson Center Venture rifles. This recall applies to ALL Venture rifles manufactured prior to October 28, 2011. A copy of the New and Expanded Safety Recall Notice is enclosed.
During an internal technical review, Smith & Wesson identified a condition that may exist with the sear supplied with some rifles that would allow the rifle to fire without the trigger being pulled. In the interest of consumer safety, we are initiating this recall to allow for the prompt inspection and, if necessary, the repair and replacement of each sear.
We have enclosed a form which identifies the serial numbers of all affected Venture rifles which were supplied to your company. To facilitate this recall, we are asking for your help, and we request that you immediately undertake the following actions:
1. Please contact us at 1-800-713-0356 or at
venturerecall@smith-wesson.com
to arrange for immediate return of your rifles to Smith & Wesson.
IMPORTANT SAFETY RECALL NOTICE – October 4, 2012
PRODUCT: Walther PK 380, .380 ACP
DESCRIPTION OF THE HAZARD: Walther has identified a condition that may exist
in certain PK 380 pistols which may permit a
round to be discharged if the trigger is pulled,
despite engagement of the manual safety.
Walther has found that engagement of the
manual safety may not prevent firing of a
chambered round when the trigger is pulled.
DESCRIPTION OF THE PRODUCT
INVOLVED:
This recall applies to Walther PK380, .380 ACP
pistols manufactured by Carl Walther GmbH
from May, 2012 to September, 2012, and which
have a Serial Number ranging from
PK 101201 to PK 112155
REMEDY/ACTION TO BE TAKEN: STOP USING YOUR PISTOL, and UNLOAD IT
IMMEDIATELY, exercising EXTREME CARE
in doing so AND RETURN IT TO
WALTHERAMERICA AT ONCE .
Any unintended discharge of a firearm has the
potential for causing injury or even death, and
we ask that you stop using your pistol immediately.
When unloading your pistol, please take
extreme care to ensure that your firearm is
pointed in a safe direction.
To facilitate inspection and the repair of your
pistol, please contact Waltheramerica customer
service department to receive instructions for
the return of your pistol to Waltheramerica, care
of Smith & Wesson.
Your pistol will be repaired at no cost to you.
Your firearm will be returned as quickly and efficiently
as possible. All shipping and repair
costs will be covered by Waltheramerica.
CONSUMER CONTACT: To receive a FedEx pre-paid billable stamp and
shipping instructions contact Waltheramerica
directly at 1-800-713-0356. Please allow 2-3
weeks to receive the shipping materials and information
packet from us.

REVISED IMPORTANT SAFETY NOTICE
(Revised April 18, 2012)
WEATHERBY® SA-08 SEMI-AUTOMATIC SHOTGUN
Weatherby, Inc. of Paso Robles, California, is performing a safety upgrade on a limited number of Weatherby® SA-08 model semi-automatic shotguns manufactured and sold by Weatherby, Inc., between June 1, 2010 and February 28, 2011. The affected shotguns bear serial numbers on the receiver within the following series: AD06825 - AD13793 (inclusive). The safety upgrade will replace the trigger/firing assembly of the affected shotgun, and prevent a potential accidental discharge, which could occur if certain parts were to become loose. Accidental discharge of any firearm can result in severe injury or property damage if the muzzle of the firearm is pointed in an unsafe direction at the time of accidental discharge.
WARNING: If you own a Weatherby® SA-08 model semi-automatic shotgun with a serial number within any of the serial number series referred to above, USE OF YOUR SHOTGUN MAY RESULT IN AN ACCIDENTAL DISCHARGE AND SEVERE INJURY. STOP USING YOUR SHOTGUN IMMEDIATELY and visit our Website at
www.weatherby.com
or call Weatherby at 1-800-227-2016 or 1-805-227-2600 to receive instructions on how to return the shotgun's trigger/firing assembly for the safety upgrade. Upon receipt of your trigger/firing assembly, a replacement assembly will be sent to you.
NO OTHER WEATHERBY® SHOTGUNS ARE AFFECTED BY THIS SAFETY NOTICE. CHECK YOUR SERIAL NUMBER.
The affected shotguns were originally sold through licensed wholesale distributors and gun dealers nationwide, and some of them may have been resold by the original owners through retail gun dealers, trade shows or privately. If you have sold, traded or given away an affected Weatherby® SA-08 model semi-automatic shotgun, it is important for you to forward this Safety Notice to the current owner.
Weatherby apologizes for any inconvenience to its customers resulting from this safety upgrade program, but it is important that owners of affected shotguns take advantage of this free upgrade program and do not use an affected shotgun before it has been upgraded. All work will be done at the factory at no charge. Please do not return your Weatherby® SA-08 shotgun to the factory before contacting us for return instructions.
1605 Commerce Way, Paso Robles, CA 93446
               FIREARM  & ACCESSORIES MANUFACTURES